We help children who are new to Australia, to settle down at school.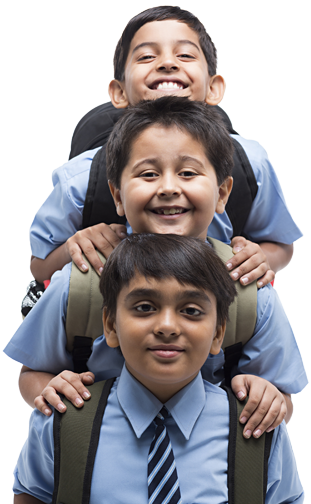 New to Australia
New to Australia – Don't worry, we are there to help. It can be an overwhelming experience, especially for children who are new to the country, to settle down in their new school. We help children who have recently migrated to Australia, to settle down at school. Children find it hard and stressful to adjust with new style of teaching and learning a new language, therefore are unable to learn at the same level as the other students. We support children with their studies to keep up with their peers at school.
The StudyChamps team understands this particular difficulty experienced by new children and has a special program to cater for their needs. We are dedicated to boost the child's confidence level, provide a very friendly environment where children can seek help and support to achieve their best. Our approach allows bridging the gap between the learning and teaching style of Australia vs other countries. We have helped students from various nationalities including South Asian immigrants and have succeeded. These students are now at the top of their class and are continuously doing their best.
If you have a school going child and is new to Australia, please feel free to get in touch.
English and Math tutoring for new to Australia, English Tutor for children new to Australia, Math Tutor, English and Math tutor near children new to Australia, English tutor near child new to Australia, Math tutor near child new to Australia, Primary School tutoring for children new to Australia, High School tutoring for children new to Australia, Primary School English tutoring, High School English tutoring, Primary School Math tutoring, High School Math tutoring, Year 1 to Year 6 English and Math tutoring for children new to Australia, Year 2 English, Year 2 Math, Year 3 English, Year 3 Math, Year 4 English, Year 4 Math, Year 5 English, Year 5 Math, Year 6 English, Year 6 Math, Year 7 English, Year 7 Math, Year 8 English, Year 8 Math, Find English tutor, Find Math tutor, English tuition, Math tuition, English and Math tuition, English and Math tutoring, English and Math tutoring in Rosehill, English tutoring Rosehill, Math tutoring Rosehill, English and Math tutoring Harris Park, English tutoring Harris Park, Math tutoring Harris Park, English and Math tutoring Parramatta, English tutoring Parramatta, Math tutoring Parramatta, English and Math tutoring Sydney, English tutoring Sydney, Math tutoring Sydney, English and Math tutoring Granville, English tutoring Granville, Math tutoring Granville, English and Math tutoring Merrylands, English tutoring Merrylands, Math tutoring Merrylands, English and Math tutoring Blacktown, English tutoring Blacktown, Math tutoring Blacktown, English and Math tutoring Toongabbie, English and Math tutoring Quakers Hill